10 Awesome Monitors You Need for Doing Great Work in Graphic Design For Good Graphic Design Work, You Need to Touch the Colors
Graphic design means much more than simply having to take a picture from one place and put a caption over it. Far beyond the needs of 9gag memes or creative Facebook posts, there are the commercial posters and banners, the product labels and the packaging, there are books with vivid colors and patterns on… well, basically anything. And it is all done by someone at a computer with great resolution, with an amazing color rendition and with other cool features anyone working in the industry can appreciate. While a software developer or a gamer will care more about the inside and what it can do, a graphic designer needs to see every pixel clearly. This makes the monitor the most important part of the computer for them. Let's see some of the best options.
10 of the Most Appreciated Monitors for Graphic Design
Dell is actually on the market with several options suited for graphic design, however, the UP2716D model is the one most highly recommended. It has a wide color gamut support, advertised to display even 1 billion colors (the average IPS panel only supports up to 16.7 million colors). It has a 27 inch diagonal (there is also the 25 inch version with the same specs in the form of the Dell UP2516D model), 2560×1440 resolution, in-plane switching technology, 300cd.m2 brightness and a 1000:1 contrast ratio.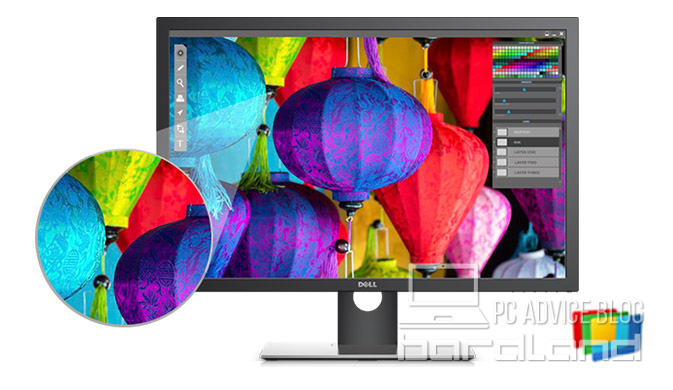 The Dell UP3017 model has a resolution of 2560×1600 and 30 inches of screen. It has 350cd/m2 brightness, 1000:1 contrast ratio and the same color gamut support at the UP2716D model. You can still rely on the in-plane switching technology with this monitor as well. If you want to use it for a printing lab, know that is supports sRGB and Adobe RGB.
This is recommended to photo and video professionals. In reality, we know that everybody has a thing for 4K images and we know you too might be tempted, but make sure you really need this device. For starters, these monitors need a very powerful graphic card to work. A good thing about it is that it is sold for a very reasonable price and who can argue with that logic? There is also a 5K option available at a higher price.
This monitor is mainly recommended for photo and video editing. It has gotten great reviews, it supports Adobe RGB and it is even sold with a hood to prevent unwanted lighting which could affect the way you perceive the color. Talk about amazing quality control and good customer service!
This is also an option popular among gamers due to its vivid and wide gamut of colors and ergonomic design that is good for extended use.
There is the plus of the ergonomic design on the screen, with a swivel, a tilt and the option of adjusting the height. Although this is an older model, it is still in the books for 2016 and 2017. It has a resolution of 2560×1440 and 100% sRGB color reproduction and accuracy. What is the great thing about this amazing and highly performing monitor? You can still find it for under $500.
This is a 32 inch monitor with 4K resolution. It comes with a fully adjustable stand, sRGB and Adobe RGB support. Like other Asus monitors, this model has had great reviews. It is the size and the resolution though, that help it qualify the most.
Apart from an amazing 32 inch width, this monitor has 99.2% coverage of AdobeRGB and full sRGB coverage, with a 14-bit color processor. Some models may even include the SpectreView colorimeter which you can use to adjust the color settings. There are also reliable adjustment settings such as tilt, swivel, pivot and height.
NEC is a monitoring brand known for its color accuracy. So if you inherited such a monitor from a predecessor at the agency where you are currently doing graphic work, you are set. However, having the PA272W model would definitely be a plus. It has 99,3% AdobeRGB coverage. Its GB-R LED backlight uses 37% less energy than a CCFL backlight. With the PA272W-BK-SV model you also have the Spectra View Color Calibration Kit.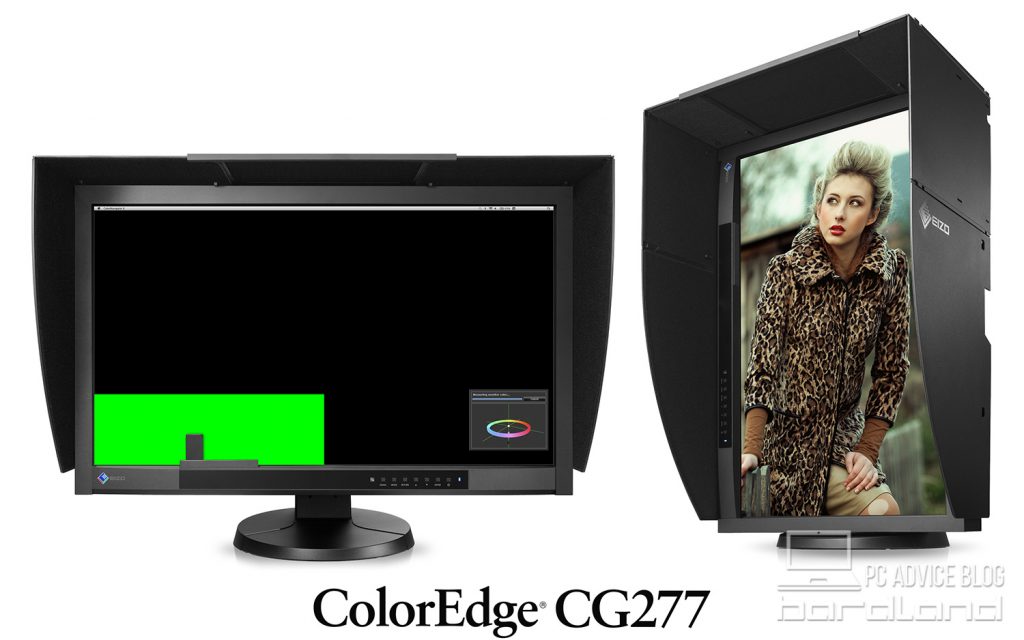 The best thing about this monitor is that it is among the most affordable WQHD monitors around. The resolution is of 2560 x 1440 and it has a pretty accurate color delivery. The design of the Acer G257HU SMIDPX is stylish and it has great audio input. This computer is not necessarily for heavy professional work, though as it does not have sRGB support.
A real artist and a person with a passion for the job done will feel great joy when working with the right tools. It is the thing that makes the process of creation ever sweeter. No doubt, one designer's preferred monitor will not necessarily be another's. There is a matter of accommodation, of the type of projects done using that monitor and of personal preference. Also, keep in mind the fact that monitors come with specific desktops so it may also depend on the operating system and on the computer one is used to. Otherwise, when the choice is yours, these are the top ranking monitor options for work done in graphic design.